Seedlings Garden Club


Organized: September, 1949
Meetings: 3rd Monday @ 6:00 p.m.
When friends meet ... hearts warm.

Seedlings' goal is to cultivate an appreciation of nature and beauty both at home and in the community, to work to conserve flora and fauna, and to raise funds for and/or participate in any activities that promote these endeavors.
Something About Us
Seedlings Garden Club strives to provide programs that are interesting, educational and fun. Our programs offer activities for all gardeners and nature lovers! There are many wonderful secrets hidden in the Rock River Valley. This past spring, we made Garden Art using different kinds of glassware glued together to make bird feeders, bird baths, and some interesting, colorful art to perk up our gardens. We also learned how to raise Monarch butterflies and release them into the garden. We have just completed our planning for 2016 and have a wonderful list of programs to offer. Be sure to check out our schedule of activities below.
Hey, Seedlings, do you remember the where and when of the pics below?
Site updated 11/23/16
Visitors:
Counter set: 5/3/10
Garden Clubs
Each garden club of the Council of Rockford Gardeners, Inc. encourages and welcomes guests and new members. Visit each club site below for information about the club and to access their schedule of meetings and ongoing activities.

2017 Seedlings Calendar of Meetings
– 3rd Monday, 6:00 p.m.

Click here to obtain a printable schedule of Seedlings Club meetings for 2017.
If interested in attending a meeting, joining our club, or just want more information,
send an e-mail to Lora Prochaska (LoraPro5@yahoo.com).
Everyone is welcome to attend three meetings as a guest.
4,530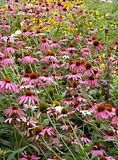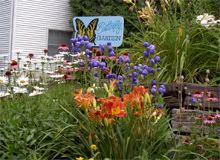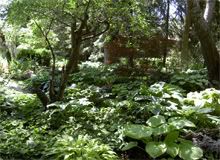 © 2016 XLerators, LLC | This site is hosted and maintained by XLerators.com,
providing community organizations and businesses with a free starter website with 1-year free hosting.
Be sure to see our Garden Club Directory at www.GardenClubDirectory.org