Seedlings Garden Club


Organized: September, 1949
Meetings: 3rd Monday @ 6:00 p.m.
When friends meet ... hearts warm.

Seedlings' goal is to cultivate an appreciation of nature and beauty both at home and in the community, to work to conserve flora and fauna, and to raise funds for and/or participate in any activities that promote these endeavors.
Something About Us
Seedlings Garden Club has had another interesting and fun year. Our programs offer a variety of activities for all types of gardeners and nature-lovers! The difficult winter caused us to cancel the annual "Pot Luck" in January. It seemed like winter would never end, but we persevered. Spring was elusive but we kicked off our programs with another great year of learning including topics such as: a behind the scenes tour of Anderson Gardens, Sandbluff Bird Observatory at Colored Sands Forest Preserve, and an early trip to Arte Verde to create stunning flower baskets. It's been a great year with more activities coming up to finish out the 2014 – 2015 programs. Be sure to check our schedule of activities below!
Site updated 09/30/14
Visitors:
Counter set: 5/3/10
Garden Clubs
Each garden club of the Council of Rockford Gardeners, Inc. encourages and welcomes guests and new members. Visit each club site below for information about the club and to access their schedule of meetings and ongoing activities.

2014-2015 Seedlings Calendar of Meetings
– 3rd Monday, 6:00 p.m.
June 16, 6:00 p.m.
Ethel Avenue Garden Walk (Brown's Hills Neighborhood). Coordinator & Hostess: Clare Bland. Co-hostesses: Lora Prochaska, Shirley Wiklund.
June 18, noon-8:00 p.m.
Council of Rockford Gardeners' Free Garden Walk "Council of Rockford Gardeners Showcase Gardens". Visit multiple gardens throughout the Rockford area. Open to the public
Details at: www.councilofrockfordgardeners.org
July 16, 6:00 p.m.
Tour of Yolanda Benson's prairie and County Line Nursery at 11588 County Line Rd., Garden Prairie, IL. Bring lawnchairs. Carpooling encouraged. Coordinator: Barb Kober. Co-hostesses: Kathy Crandall, Claudia Beystehner. Drinks: Esther Crandall.
August 18, 5:30 p.m.
Midway Village Heirloom Garden Tour (Cost $8...please bring correct change or checks payable to Midway Village). Once the fee has been paid, meet in front of the Dollhouse Museum for the tour. Our meeting will follow the tour in the Midway Village pavilion and will be completed by 8 p.m. which is closing time. Coordinator: Barb Kober. Co-hostesses: Rita Hammer, Barb Kober. Drinks: Rose Bennett.
September 15, 6:00 p.m.
How to Make a Corn Husk Wreath. Watch for e-mail reminder. Location: Sherry Seaver's, 4013 Eaton Dr., Rockford. Coordinators: Monica Gibbons, Lynne Franzene-Lynde. Co-hostesses: Mary Wulff, Ann Daniels.
October 14, (Time, Location TBD)
Council of Rockford Gardeners' General Meeting for ALL clubs and members. Speaker: Marianne Reilly. Refreshments to be provided.
October 20, 5:30 p.m.
Planning Meeting and Dinner…bring ideas for new programs. Location: Stockholm Inn, 2420 Charles St., Rockford. Coordinator: Sherry Seaver

November 17, 6:00 p.m.
Arte Verde Christmas Craft--Center piece, wreath, or door-hanger. Fee based on supplies used. Location: Arte Verde, Rt. 76, Poplar Grove, IL. Coordinator: Sherry Seaver. Co-hostesses: Fiona Fordyce, Linda Kenley. Drinks: Sherry Seaver.


Click here to obtain a printable schedule of Seedlings Club meetings for 2014-2015. If interested in attending a meeting, joining our club, or just want some more info, click here to send an e-mail to our Seedlings Club representative.
2,601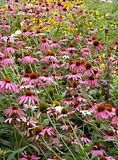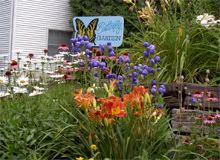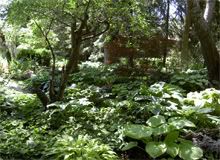 © 2014 XLerators, LLC | This site is hosted and maintained by XLerators.com,
providing community organizations and businesses with a free starter website with 1-year free hosting.
Be sure to see our Garden Club Directory at www.GardenClubDirectory.org