Seedlings Garden Club


Organized: September, 1949
Meetings: 3rd Monday @ 6:00 p.m.
When friends meet ... hearts warm.

Seedlings' goal is to cultivate an appreciation of nature and beauty both at home and in the community, to work to conserve flora and fauna, and to raise funds for and/or participate in any activities that promote these endeavors.
Something About Us
Seedlings Garden Club strives to provide programs that are interesting,educational, and fun. Our programs offer activities for all gardeners and nature lovers! There are many woderful secrets hidden in the Rock River Valley. Recently, we spent a lovely evening touring Midway Village Gardens and will return to Arte Verde in December to make wreaths or door swags. We also just completed our planning for 2015-2016 programs and have a wonderful new list of programs to offer. Be sure to check our schedule of activities below.
Site updated 10/25/14
Visitors:
Counter set: 5/3/10
Garden Clubs
Each garden club of the Council of Rockford Gardeners, Inc. encourages and welcomes guests and new members. Visit each club site below for information about the club and to access their schedule of meetings and ongoing activities.

2014-2015 Seedlings Calendar of Meetings
– 3rd Monday, 6:00 p.m.

November 17, 6:00 p.m.
Arte Verde Christmas Craft--Center piece, wreath, or door-hanger. Fee based on supplies used.
Location: Arte Verde, Rt. 76, Poplar Grove, IL.
Coordinator: Sherry Seaver. Co-hostesses: Fiona Fordyce, Linda Kenley. Drinks: Sherry Seaver.
December 9, 11:00 a.m.
Hoffman House, 7550 E. State Street, Rockford, IL
Council of Rockford Gardeners' Holiday Luncheon/Scholarship Fund Raiser
'Click Here' for details.
January, 2014, No Meeting
February 16, 5:30 p.m.
Speaker: Cheri Doetch from Beaver Creek Consumer Supported Agriculture (CSA) will provide an overview of Beaver Creek Gardens. Possible talking points are seed selection, starting and transplanting, soil amendments, acid/alkalkine plants, crop rotation, business operation and garden 'shares'.
Location: Patty Zahn's Home, 11309 Corrigan Road, Roscoe, IL 61073.
March 16, 6:00 p.m.
Bistro & Boutique
Potluck: bring a dish to pass and a new or gently used item to sell. This event is in place of our plant sale.
Location: Shirley Wiklund's, 6290 Muirfield Lane, Rockford. Coordinator: Lora Prochaska

Click here to obtain a printable schedule of Seedlings Club meetings for 2014-2015. If interested in attending a meeting, joining our club, or just want some more info, click here to send an e-mail to our Seedlings Club representative.
2,800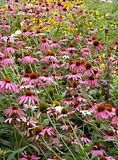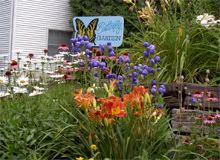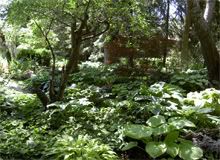 © 2014 XLerators, LLC | This site is hosted and maintained by XLerators.com,
providing community organizations and businesses with a free starter website with 1-year free hosting.
Be sure to see our Garden Club Directory at www.GardenClubDirectory.org