Seedlings Garden Club


Organized: September, 1949
Meetings: 3rd Monday @ 6:00 p.m.
When friends meet ... hearts warm.

Seedlings' goal is to cultivate an appreciation of nature and beauty both at home and in the community, to work to conserve flora and fauna, and to raise funds for and/or participate in any activities that promote these endeavors.
Something About Us
Seedlings Garden Club has had another interesting and fun year with a variety of activities for all types of gardeners and nature-lovers! We learned how to make both willow and evergreen wreaths and had a great presentation on flower arranging. We also learned and got many wonderful ideas with our summer yard tours and variety of speakers on adding water features, the importance of using native plants, and how to make a fairy garden. One of the highlights of the year was our entertaining and amazing tour of Trudi Temple's Farm in Marengo! The New Year was celebrated in January with our annual "Pot Luck." We anxiously awaited spring and started off with another great year of learning including topics such as: new plants for 2013, making concrete garden markers, and the hypertufa project to name a few. It's been a great year with more upcoming activities to finish out the 2013 – 2014 programs. Be sure to check our schedule of activities below!
Site updated 11/05/13
Visitors:
Counter set: 5/3/10
Garden Clubs
Each garden club of the Council of Rockford Gardeners, Inc. encourages and welcomes guests and new members. Visit each club site below for information about the club and to access their schedule of meetings and ongoing activities.

2013-2014 Seedlings Calendar of Meetings
– 3rd Monday, 6:00 p.m.
October 21, 6:00 p.m.
Make Clay Pot Mummies. A small fee will be charged based on supplies needed. Location: Crash 1, 4141 Morsay Drive, Rockford, IL. Coordinator: Monica Gibbons. Co-hostesses: Jan Bowman, Fiona Fordyce, & Barb Kober (Drinks).
November 18, 6:00 p.m.
Planning Meeting & Dinner. Have ideas for the new year. Location: Stockholm Inn, 2420 Charles Street, Rockford, IL. Coordinator: Sherry Seaver.
December 3, 11:00 a.m.
Council of Rockford Gardeners' Christmas Luncheon, Scholarship Fund Raiser. Program: Nancy Gambino, Owner of Arte Verde. Location: Giovanni's, 610 N. Bell School Road, Rockford, IL.
January 20, 6:00 p.m.
New Year's Potluck – Bring a dish to pass. Location: Wesley Willows, 4141 N. Rockton Road, Rockford, IL. Coordinator: Esther Crandall.
February 17 , 6:00 p.m.
Program: TBD. Location: Lara Prochaska's, 6164 Muirfield Lane, Rockford, IL. Coordinator: Karen Retzke. Co-hostesses: Jude Wrezsinski & Patty Zahn.
March 17 , 6:00 p.m.
Arte Verde – Container Gardening. Location: Rt. 76, Poplar Grove, IL. Coordinator: Judy Schellenberger. Co-hostesses: Sandy McCullough, Monica Gibbons, & Lynne Franzene-Lynde (Drinks). Bring your own container OR $20-$30 for container, dirt, & plants chosen OR $2 for dirt plus additional charge for plants. Pots will be kept in Arte Verde green houses until mid-May when we can pick them up.

Click here to obtain a printable schedule of Seedlings Club meetings for 2013-2014. If interested in attending a meeting, joining our club, or just want some more info, click here to send an e-mail to our Seedlings Club representative.
2,214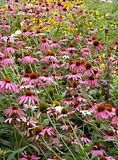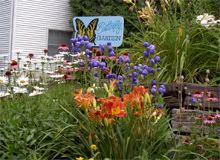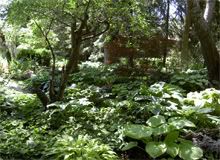 © 2011 XLerators, LLC | This site is hosted and maintained by XLerators.com,
providing community organizations and businesses with a free starter website with 1-year free hosting.
Be sure to see our Garden Club Directory at www.GardenClubDirectory.org