Mission Statement

To cultivate a spirit of beauty in the home grounds;
to encourage civic beautification,
to help in the conservation of forest, wildflower, and bird life;
to promote more interest in scenic roadside developments;
to assist in the formation of Federated garden clubs; and
to transact any and all other matters and business
pertaining to and/or in furtherance of foregoing objects.


Motto

"Enjoy nature's bounty and beauty through work and creativity"


Something About Us
The Council of Rockford Gardener's, Inc. was founded on March 21, 1980, and is a member of National Garden Clubs, Inc. and The Garden Clubs of Illinois, Inc. Membership is open to anyone in Winnebago County and the surrounding area who is interested in our purpose as outlined in our Mission Statement. Each year local and area-wide offerings are sponsored by the council or individual garden clubs to carry out our mission. Annual fund-raising events, the Spring Luncheon and the Christmas Luncheon, are held to support our scholarships and contributions to community gardening and nature entities such as Klehm Arboretum, City of Gardens, Nygren Wetlands, and others.
The 2014 spring luncheon was held on April 8 at Giovanni's in Rockford. Robb Firch, President and Owner of Meridian Nursery, Inc., graduated in 1994 from Iowa State University with a Bachelor Degree in Landscape Architecture. Since 1995, Robb has grown his business a million fold. His presentation was informative and entertaining as always. His generosity unmatched as each attendee went home with an abundance of product…plants, soil, fertilizer and more. Thank you, Robb.
The 3nd Annual "All-Club" General Meeting will be sponsored by the Council of Rockford Gardeners on October 14.
Our community service projects have included planting landscapes for Habitat for Humanity homes and other meaningful causes. The Council hosts an Annual FREE Garden Walk in June each year. Be sure to explore the Garden Walk pages on this site for photos and descriptions of the 2013 walk and mark your calendar for:
June 18—Garden Walk 2014
"Council of Rockford Gardeners Showcase Gardens"
Noon – 8 p.m. Maps will be available after June 9th.on the Garden Walk web page. You can't beat the price "FREE"!
(Click Here for Details & Photos)
Click here to obtain a printable schedule of the Council of Gardeners 2014 Meetings and Special Events. To email our club representative for more information about the Council of Rockford Gardeners click here.
Site updated 05/22/14
Visitors:
Counter set: 6/21/07
© 2014 XLerators, LLC | This site is hosted and maintained by XLerators.com,
providing community organizations and businesses with a free starter website with 1-year free hosting.
Be sure to see our Garden Club Directory at www.GardenClubDirectory.org
14,957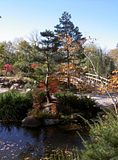 Garden Clubs
Each garden club of the Council of Rockford Gardeners, Inc. encourages and welcomes guests and new members. Visit each club site below for information about the club and to access their schedule of meetings and ongoing activities.